Watch
actual game participation is only for members of #ZERO--00 for the halloween event !






---
---

PLEASE NOTE THAT YOU CANNOT PARTICIPATE IN GAMES TILL THE EVENT IS RELEASED ( check countdown on front page and wait for the blogs to be posted to the group !! )

GAME SPREADSHEET >> click here
this keeps tab of how many complete games you've played so far and how many tickets you have earned. ( use the tabs on the bottom to switch between )


---
---
Keeper Game.

Keeper Host : Mink dressed as an attempted Bo Peep !
Objects being thrown : blue fire balls

Dodge the objects being thrown by the Keepers ! A game based on pure luck ~ Good luck Players !

There are only 5 safe numbers ( dodge / hide ) that are randomized each time. You are picking from #?-?? depending on the level you reached. ( There are 10 levels total ) Numbers will increase as you go up levels making the game harder / chances of picking one of the 5 safe numbers. In each reply the mod will let you know what level you are at and which #?-?? you have to pick from. We will walk you through the process so please do not worry !

Please remember you can only post one time per Keeper deviation. You must wait for that game to be completed before you can post a new comment to try again at the game with the same Keeper.

How long it takes for your comment to be replied to depends on how many are ahead of you / how often you are online to reply back. Please be patient with the mods !

When you finally lose, mods will let you know how many tickets you have earned and the game is then 'completed'. You are now allowed to post again ( new comment ) to wait in line for another try at the game !
Game Format.
must always be a new comment when you play a 'new' game !

- your ID # & character name
- pick a number from 1 - 7 ( this is level 1 ) to make it easier for the keeper to just head straight into the game


* Yes you can post a small rp post, or comment IC if you wish but please no large RP posts since these games are meant to be rather fast to answer / not take up a lot of time. Figure that if you 'lose' you are hit with the object you were trying to dodge.
Make sure to read the game journal before participating or if you have any questions !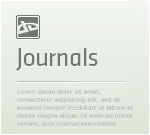 ( ignore )Let's play a game.....

:thumb332816060:

Please click on the thumbnails above to go to the Keeper's Deviation. Comment on that deviation to play the game. Make sure to read the rules / how to play before starting !

Remember you can only play one game on each Keeper at a time. You need to wait for the current game with that Keeper to finish before posting and doing another game with that same Keeper.

POST THIS FORMAT WHEN YOU POST ON A KEEPER'S DEVIATION TO PLAY :

- must always be a new comment when you play a 'new' game !
- your ID  # & character name
- pick a number from 1 - 7 ( this is level 1 ) to make it easier for the kee